About
Kevin's childhood dream of becoming a stylist took life as he pursued cosmetology prior to graduating high school years ahead of his class. His skills & talent have since been demonstrated on-stage through hair product manufacturers Schwarzkopf®, L'Oreal®, & Keratin Complex® as a "Platform Artist" & "Educator".
Kevin is one of the top "next generation" artists in Los Angeles. Kevin has been committed to working with innovative and cutting edge hair trends from around the world. For over 25 years, Kevin has committed himself to Educational Academies and has performed educational seminars internationally.
As a top caliber educator and colourist, Kevin has traveled the world seeking out progressive hair trends that have been incorporated into his dedication to continuing education.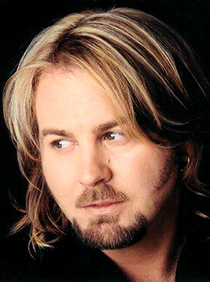 Celebrity Stylist
Color Specialist
Qualified experience & education give Kevin the ability to deliver quality results that satisfy your desire for a high fashion appearance. His goal is to provide you with hair care & beauty that meet your needs.
He has had the opportunity to work on numerous feature films, photo shoots, charity and promotional events within the fashion industry and has attracted a celebrity clientele (See Gallery)
Kevin travels between Los Angeles and other cites, devoting himself to his clients.